About us
THREE BELGIAN SISTERS WITH A SHARED PASSION FOR FASHION, THAT'S THE UNDERLYING THEME OF OUR STORY. OUR FASHION AND ACCESSORIES LABEL 'LES SOEURS' WAS BORN FROM THE DESIRE TO SHARE THAT PASSION AND SHOW WOMEN HOW THEY CAN BE THE BEST VERSION OF THEMSELVES. BY SHARING OUR FINDS AND CREATIONS, WE CAN DRESS WOMEN MORE ELEGANTLY AND FASHIONABLY AND PROVE THAT THE LATEST FASHION TRENDS DO NOT HAVE TO BE UNAFFORDABLE.
Clio
Clio (b. 19 July 1983) is the eldest of the three sisters. She is married to Christopher and is mum to Charlie and Julian. She bears ultimate responsibility for all things marketing and sales at Les Soeurs, and also devises and implements the medium and long-term strategy.
She is an overall leader who likes to know something about everything, shies away from nothing and is a great big sister; she leads the way and protects what she loves. She acts on her emotions and gut feeling.
Kay
Kay (b. 20 July 1986) is the middle sister, married to Kristoff and mum to Shia and Issa. She is ultimately responsible for designing and buying the clothing collections, as well as finances at Les Soeurs.
She's analytical, rational and a perfectionist. Being the middle sister, she is the rebellious one, a pain in the butt, but also the creative brain. Common sense and numbers lead the way!
Jules
The youngest of the three is Jules (b. 13 February 1989), married to Jo and mum to Gaja. She is ultimately responsible for designing and purchasing the jewellery and accessories, as well as human resources at Les Soeurs.
Jules is a people person, a mediator, very calm and reasoned. Common sense and a down-to-earth attitude make her the silent driving force and binding energy between Clio and Kay.
Cart (0)
Your cart is currently empty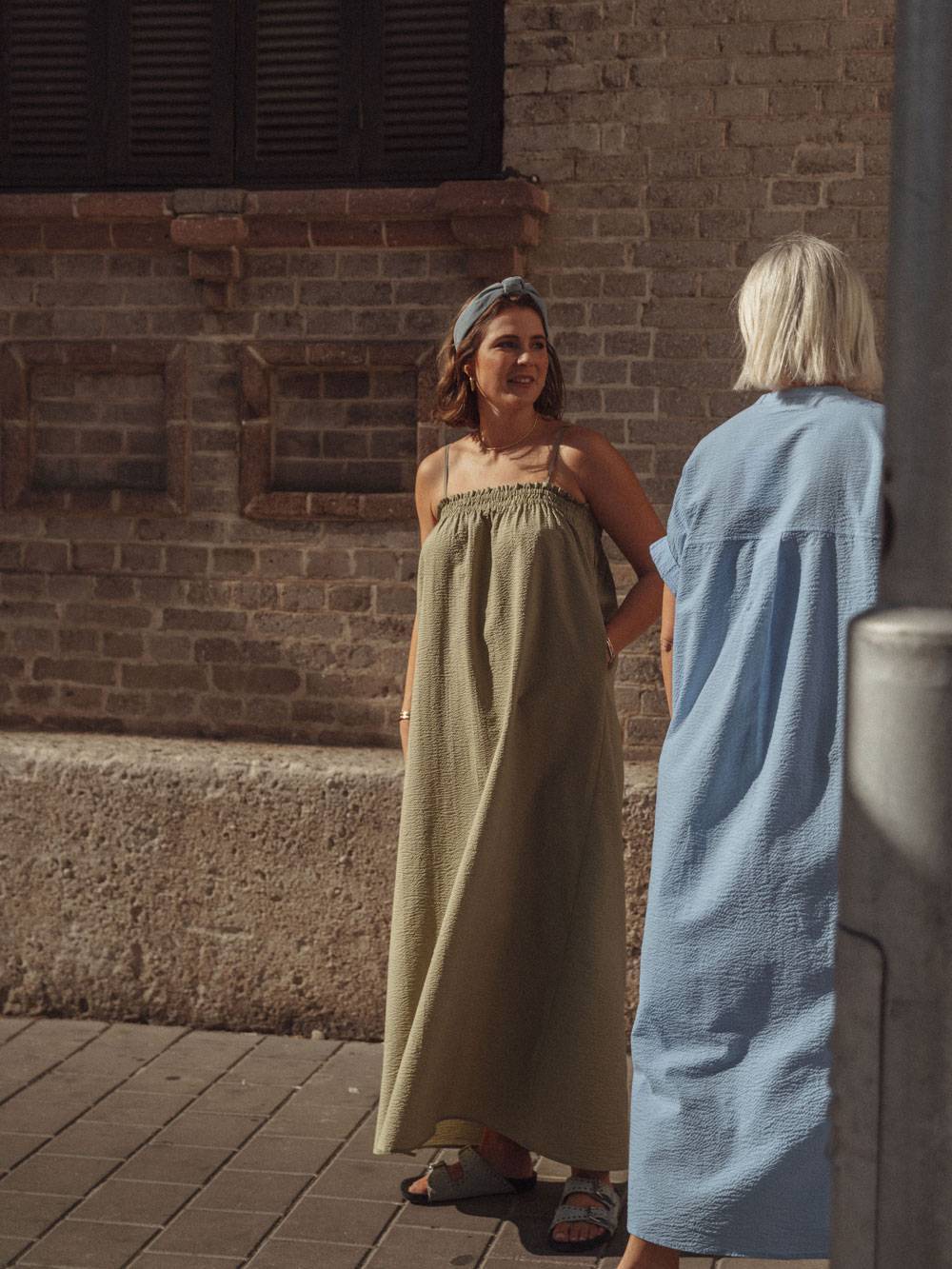 Join us
Subscribe to our newsletter and enjoy a 5% discount on your next order.