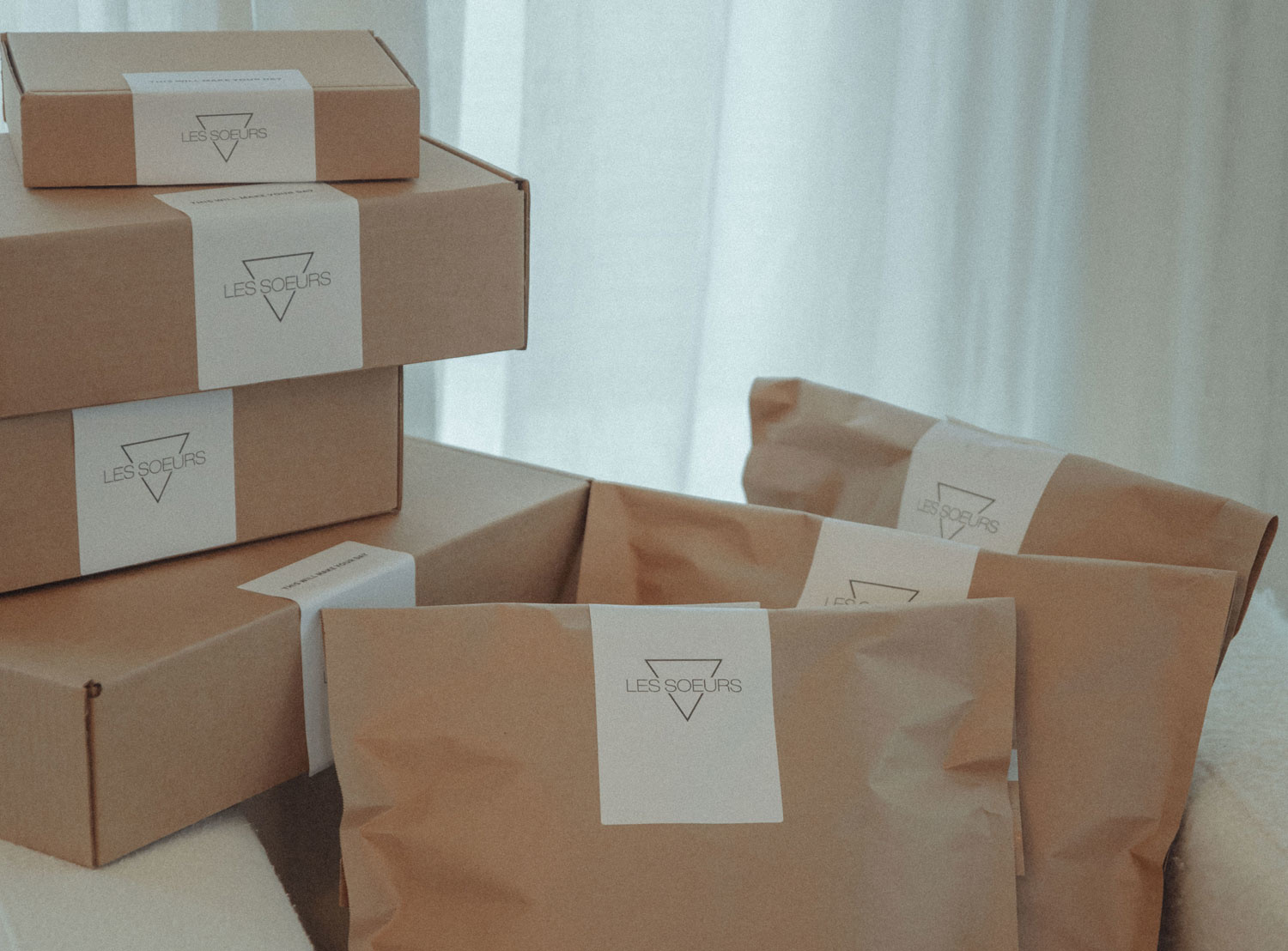 HOW DO YOU RETURN ITEMS PURCHASED IN-STORE?
Items purchased in-store can be returned within 30 days from date of purchase upon presentation of the receipt at all Les Soeurs stores provided the items have not been worn, not been washed, not been retouched and the original price tag is still attached to the item.
In the case of a valid return, you can always exchange an item at Les Soeurs. If you do not immediately find something else at the time of your return, a refund will be made in the form of store credit. This is a digital voucher that remains valid indefinitely. A cash refund is not possible.
HOW DO YOU RETURN ITEMS PURCHASED ONLINE?
Items you have purchased online can be returned within 30 days from date of purchase provided the items have not been worn, not washed, not retouched and the original price tag is still attached to the item. If your return does not meet these conditions, we cannot accept your items and they will be sent back to you.
Les Soeurs does not offer an exchange option. If you need a different size, colour or alternative item, place a new order for that item and return the current order to obtain a refund.
Returns by post
Fill in the return form at the bottom of your invoice.
Pack the items in the original packaging or other sturdy packaging. Add the original invoice with your return form to the parcel. Seal the parcel and secure with tape.
Then send your return at your own expense to: Les Soeurs Retours, Industrieweg 100 A, 3980 Tessenderlo, Belgium.
Please note that we do not cover the cost of returns unless they are due to an error on our part. We recommend you ship your return with a tracking option, as you are responsible for the parcel until it reaches our warehouse.
Returns in-store
You can also return your parcel free of charge at one of our stores. Be sure to bring your invoice.
Refund
Once your return has been received and approved, we will arrange the refund of your purchase within seven calendar days. You will be notified by e-mail as soon as the refund has been made. It may take up to five working days for the payment to reach your account. We reserve the right to delay payment until we receive the goods.
The refund will be made via the same payment method used to place the order. If the order was paid with a gift card, the gift card will be reactivated. If a discount was applicable, the refund will be calculated accordingly.
EXTENDED RETURN PERIOD
Because even Father Christmas can make a mistake once in a while, we have extended our return period for Christmas gifts during the holidays* to 14 January 2024.
*All purchases made during the period from 1 December to 31 December 2023.
DAMAGED OR LOST PARCEL
Les Soeurs is not liable for loss, damage or theft during shipment of your return parcel.
In the case of an online purchase, the product remains at Les Soeurs' risk until you take delivery of the product. As a result, a return process is no longer under our control, so damage or loss of a return shipment is at the customer's own risk and responsibility.
Do you have any more questions? If so, please don't hesitate to contact us. We are happy to help.
CUSTOMS
Do you want to return something and live outside the EU? Bear in mind the customs forms and extra costs for returns.
All parcels containing goods sent from outside the EU to the EU must be accompanied by a customs declaration form. The type of customs form you need to fill in depends on the content and value of your parcel. You must include your name, surname, address, a clear description of the contents and mention that the goods are being returned. Any additional costs shall be borne by the customer.