SIZE GUIDE
Whether you're looking for your perfect size or want to surprise someone with a Les Soeurs gift, our size guide will point you in the right direction. Let's see how you measure up!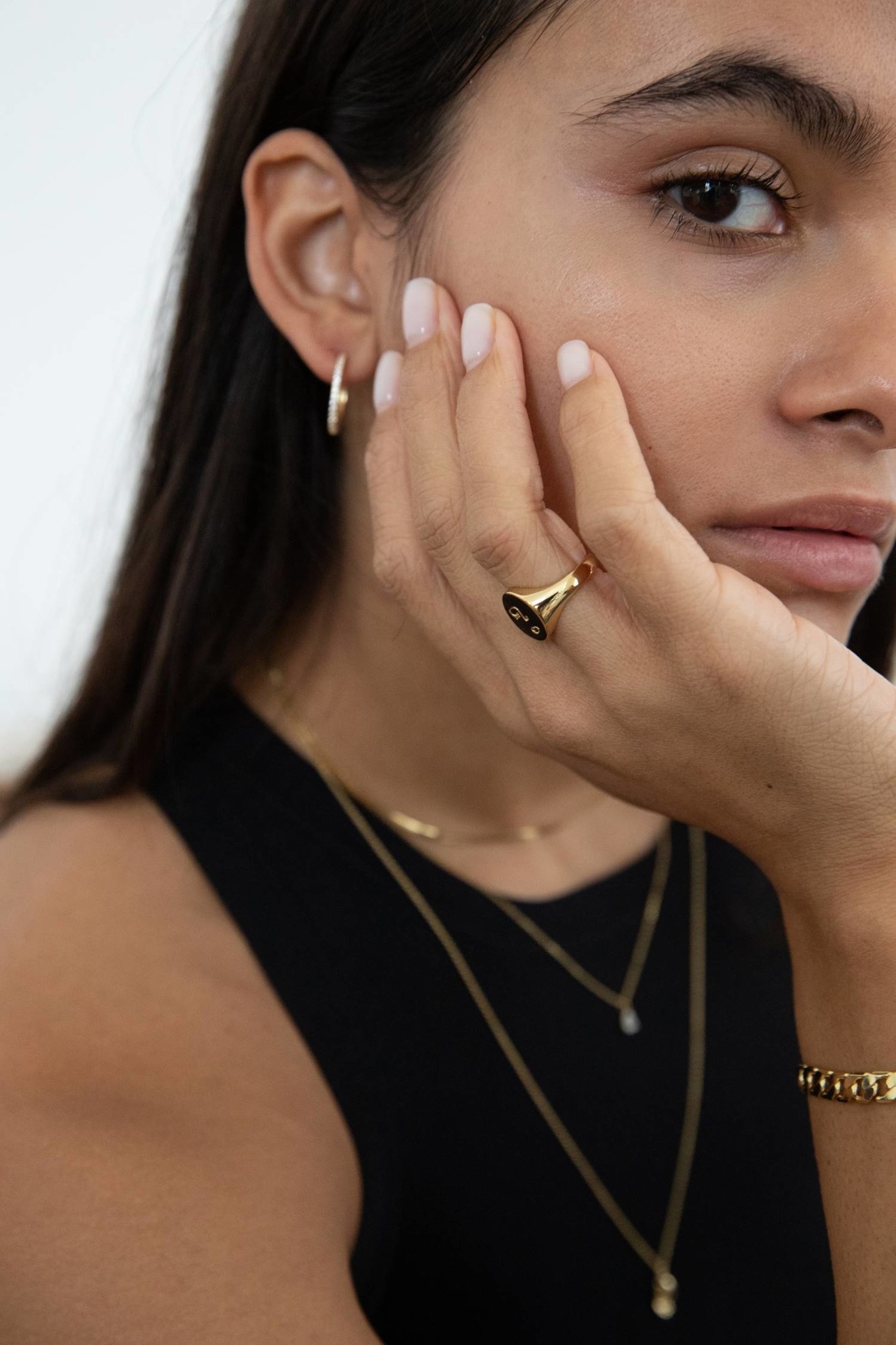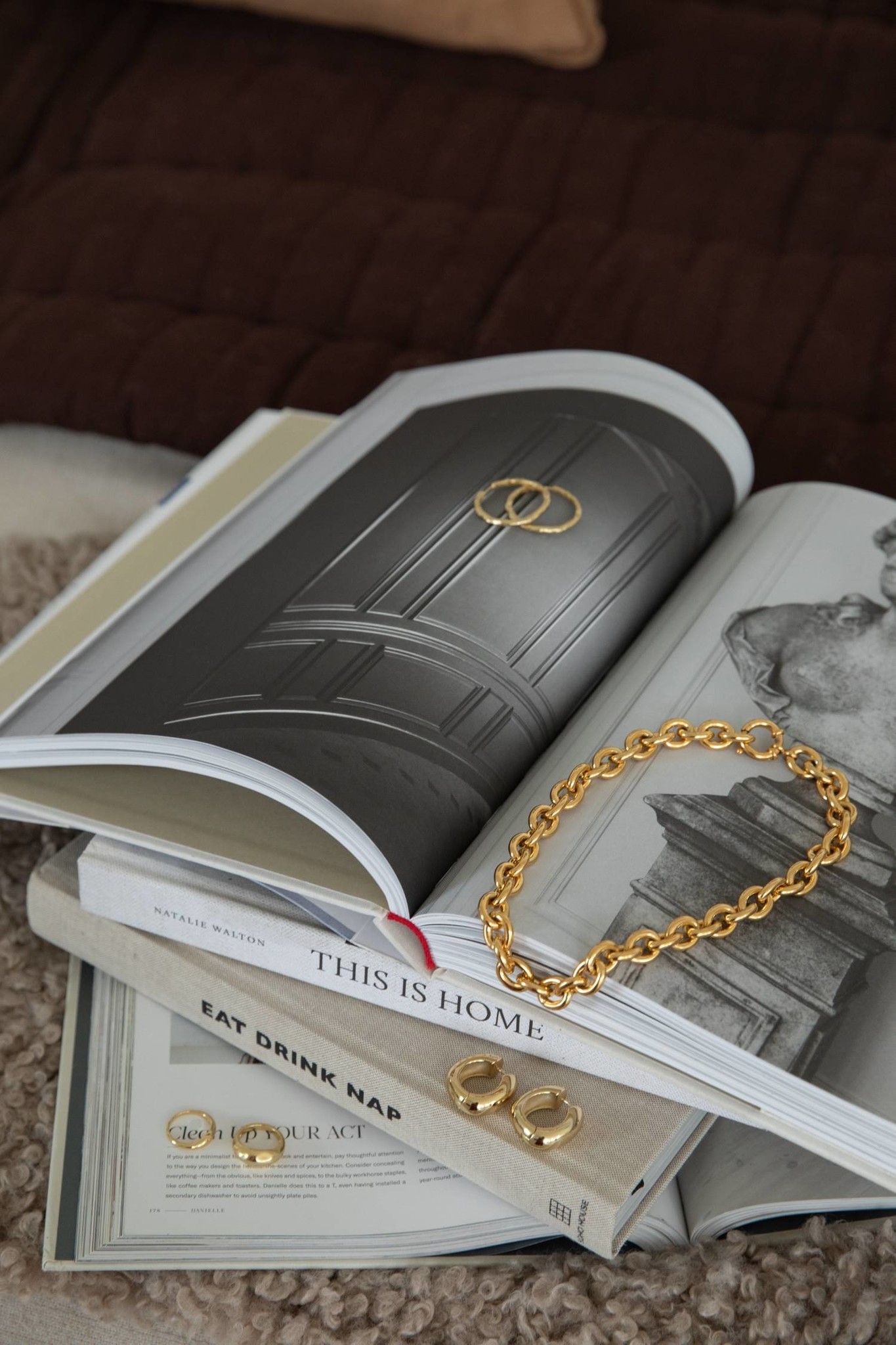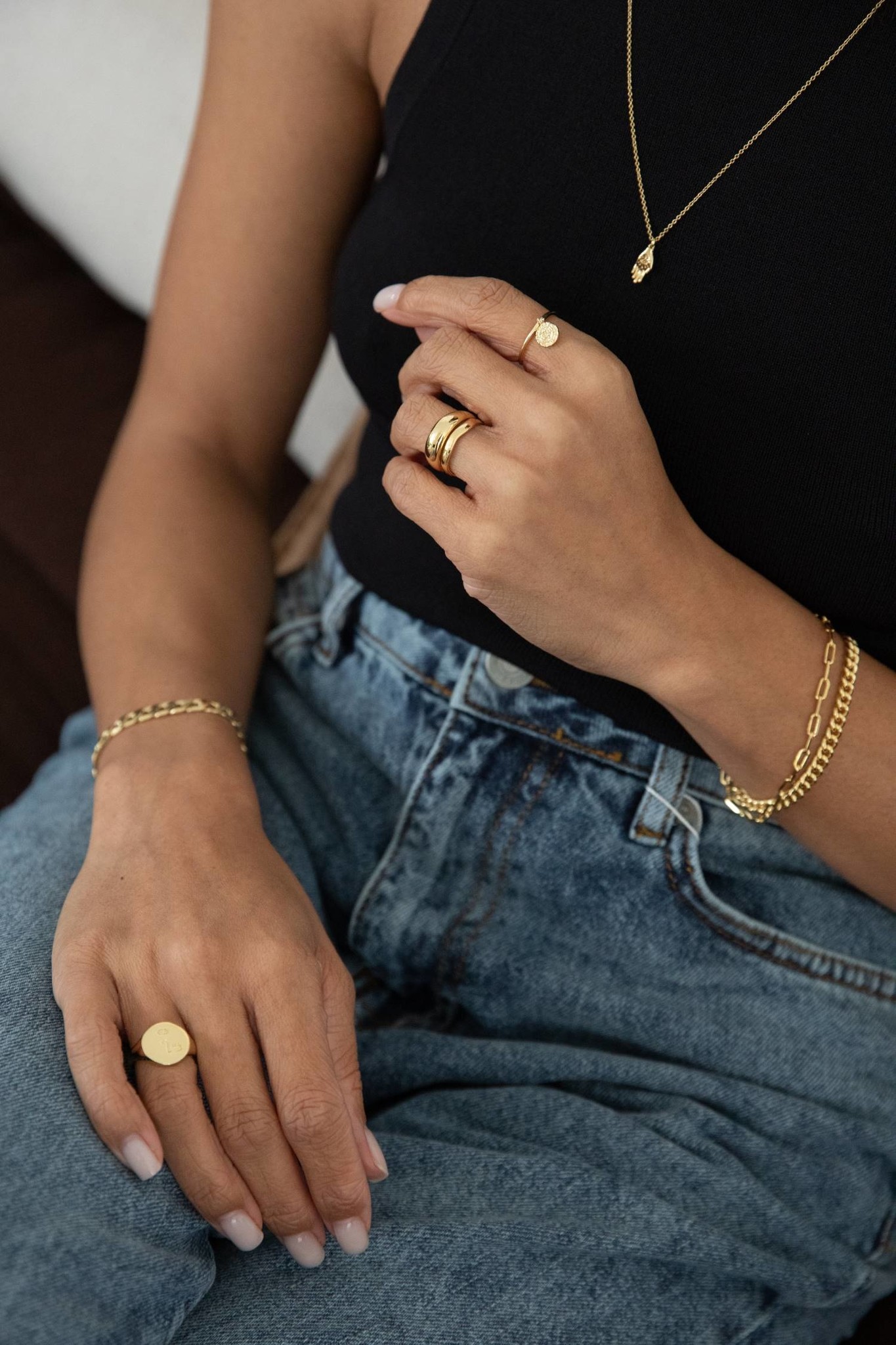 Rings
Need help finding the right ring size? We have created a size chart to make it as easy as possible for you to determine your size.
If you already have a ring that fits perfectly, measure the size by placing a ruler across the ring from one edge to the other and measuring the inside diameter in mm.
If you don't have a ring, use a thin strip of paper and wrap it around the finger on which you want to wear the ring. Use a pen to mark where the strip of paper overlaps, remove the paper and then measure with a ruler or tape measure to find out the circumference of your finger.
You can then use our size chart to determine the right size for you.
| | | |
| --- | --- | --- |
| Diameter (mm) | Circumference (mm) | EU Ring size |
| 14.2 mm | 45,5 - 46,2 mm | 45 |
| 14.9 mm | 46,8 - 47,5 mm | 47 |
| 15.9 mm | 49,6 - 50,3 mm | 50 |
| 16.5 mm | 51,5 - 52,2 mm | 52 |
| 17.1 mm | 53,7 - 54,3 mm | 54 |
| 17.8 mm | 55,6 - 56,2 mm | 56 |
| 18.4 mm | 57,5 - 58,4 mm | 58 |
Tips on determining your ring size
Bear in mind that your size may vary during the day, as the circumference of the fingers at night is often slightly larger than in the morning. Therefore, it may be a good idea to measure twice.
If you are in between sizes, we recommend choosing the larger size, as the size of your ring may vary.
Our dominant hands are generally slightly larger - make sure you measure the finger on the correct hand.
Make sure the finger is at normal body temperature - fingers can shrink or expand when hot or cold.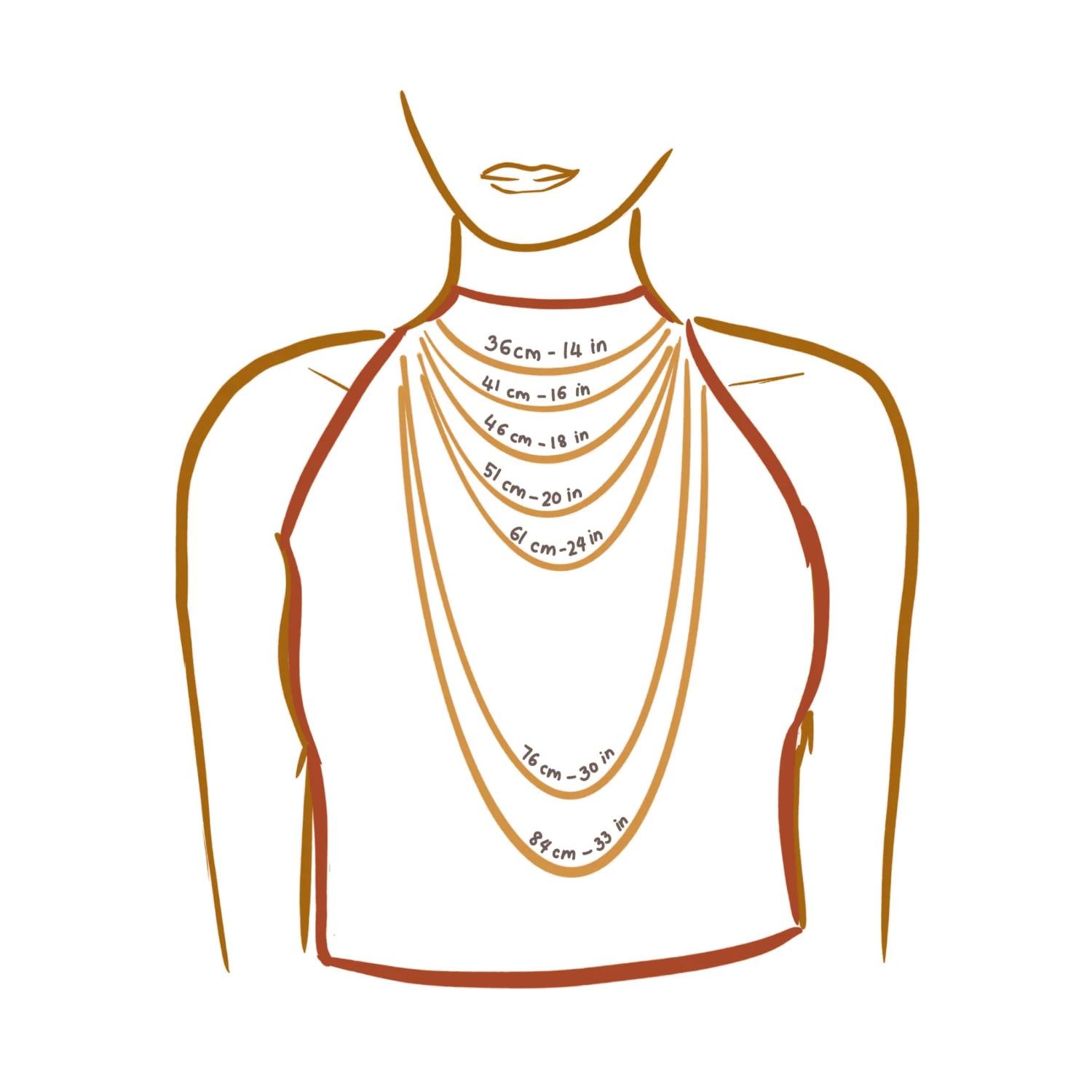 Necklaces
We want to make sure you find exactly what you're looking for, so here's an easy guide to choosing the right length of necklace. Be aware that besides the standard lengths, most necklaces are adjustable by 2-4 cm.
Les Soeurs works with five necklace lengths (+ 4 cm extension in some cases): 35cm, 40cm, 42cm, 45cm, 50cm.
In the image, you can see how these lengths look on the neck and decide which length is the best fit for you.